Actor MOTORCYCLE RIDING Training
TRAINING FOR ACTORS OR PRESENTERS TO RIDE A MOTORCYCLE
Bolddog work with actors and presenters to give them a basic safe knowledge of riding a motorcycle to a proficient standard. This means that an actor or presenter can be seen on the camera as the rider, however if there are any complicated stunts required, then thease are performed by Professional Stunt Performers.
There are extreme exceptions when an actor is able to perform a stunt, such as jumping a short distance into a foam pit. All measures are taken to minimize the risks, and a fully qualified stunt co-ordinator is used to oversee the actors or presenters safety.
If you are a Film or TV production company, please email contact@bolddog.com to enquire about booking the Bolddog Facilities.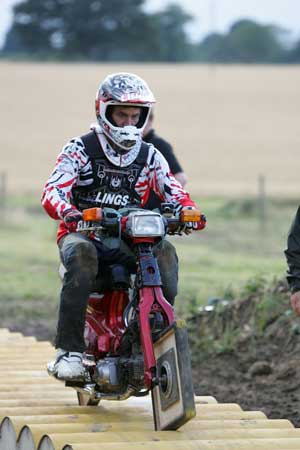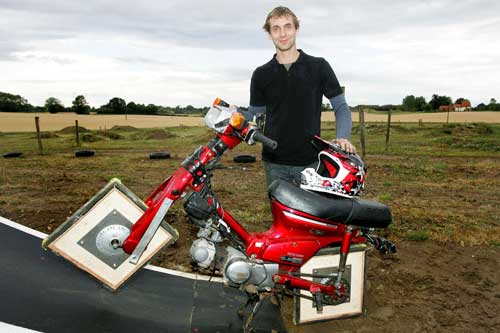 Jem from "Bang Goes The Theory" not only learnt to ride the square wheel bike, but was also
very successful in jumping the bike into the foam pit