Ramps & Equipment
ramps & equipment for film & TV
In addition to booking out the complete Bolddog Display Teams, Bolddog also hire out their ramps and equipment to Film and TV Production Companies.
Bolddog have a wide variety of ramps that can be used in all types of situations. For example Bolddog provided the motorcycle jumps used to jump the Harley Davidson Motorcycle in the Captain America film. Bolddog also provided the ramps for the ITV 1 TV Show Red or Black.
Bolddog can provide even the smallest of ramps, for example Bolddog provided the ramp used on the Jonathan Ross Show for Ewan McGregor to do a motorcycle jump over Gary Barlow, Tulisa Contostavlos and Alan Partridge. (Ewan was doubled by a Bolddog rider).
If you are a Film or TV production company wanting to enquire about hiring motorcycle ramps or equipment, please email contact@bolddog.com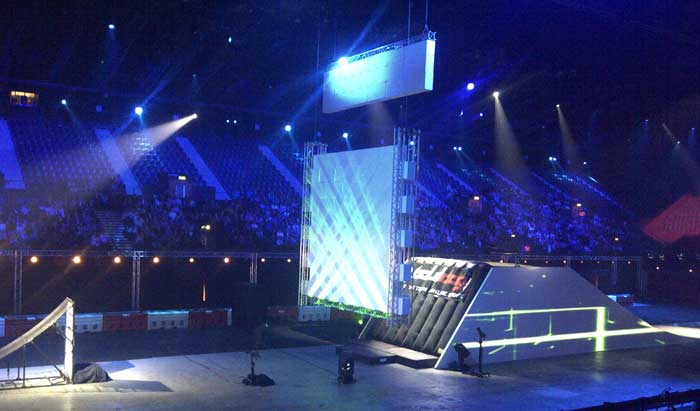 Bolddog Provided the Motorcycle Ramps for ITV 1's Red or Black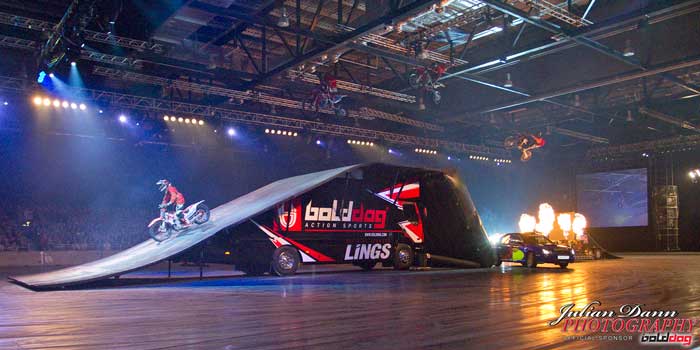 The Bolddog Ramps were used for a number of the Top Gear Live Shows performed in the UK & Europe
(Photograph by Julian Dann, the Official Bolddog Photographer)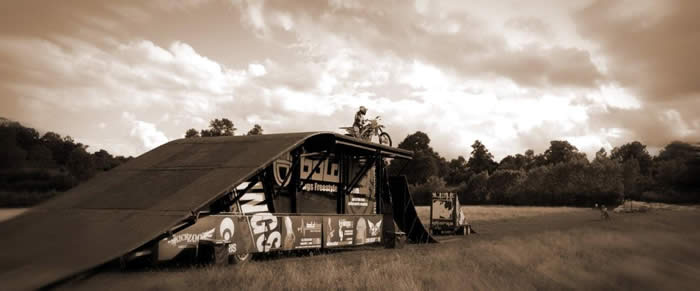 Ramp Used on Captain America