Who We Sponsor
Aaron Hopkins #64, eastern centre open class rider
Aaron Hopkins joined the Bolddog Lings Motocross Race Team at the beginning of 2012, riding a Honda CRF450 2012.
Aaron has had an extremely successful 2012 motocross season finishing the Eastern Centre Junior Championship in second place, just 8 points off first place. He says he would have been very happy with this at the start of the year, but was disappointed that luck (the weather) was against him, and he was potentially robbed of the Championship win. Half way through the season, Aaron had upped his training week nights and had been taking Thursdays off to go practicing at Mildenhall. Aaron was convinced it was going to be his championship, but the weather had other ideas, meaning the final Championship round had to be cancelled, and Aaron had to settle for second place!
However it was still a season to be proud of, last year he finished in 11th place and got 10 expert points. This year he made expert half way through the season with 24 points at the halfway mark and was 2nd in the Junior Championship. So we can safely say there has been a massive improvement!
Aaron said, "My success in the Junior Championship this year was this was due in a large way to the help and support and time from Bolddog and Lings. From being invited to join Bolddog and Lings at Mildenhall at the Dave Thorpe Honda Try Out Day, which was very cool to feel apart of, the use of the Bolddog practice facilities, the discounted bike parts and graphics, Andy's bike when I broke mine etc etc. All this is a huge help in many ways. The CRF is by far my most favorite bike I have had. I just love it and although I can't wait to get my hands on the new 2013 model (all the reviews read that it is just awesome), I will have a lump in my throat when my 2012 has to go. So a massive thank you for this year, I super appreciate everything because I know you didn't have to help, and in return I hope I help raise Lings and Bolddog's profile at the track. Well big thanks again and roll on next season when we have a full on attack at the Experts. Oh, and by the way we are #19 next season... Goal for next year is to earn a single digit race number!"
Aaron is hoping to do some races early next year in the winter and maybe a trip or two to France. He says he will keep us all posted.
Aaron's Expert Motocross season is due to kick off in March 2013. Here at Bolddog and Lings, we wish him all the very best of luck!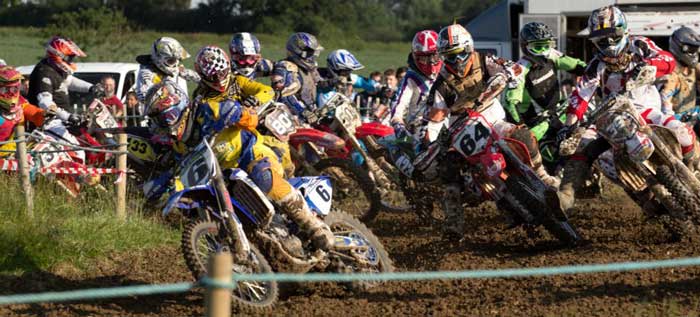 Aaron #64 Getting a Great Start in the Experts Race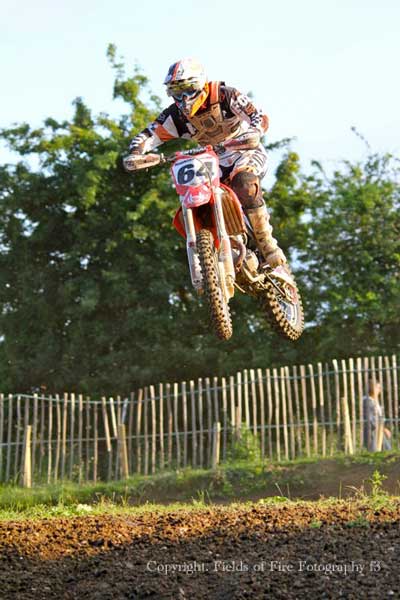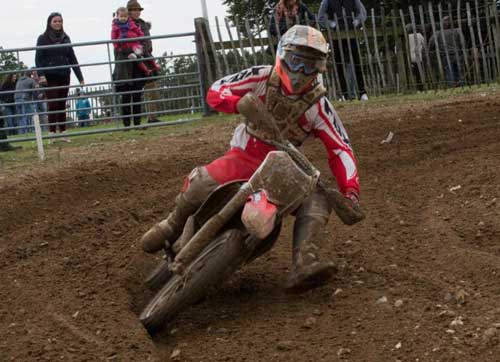 Aaron at Lyng Motocross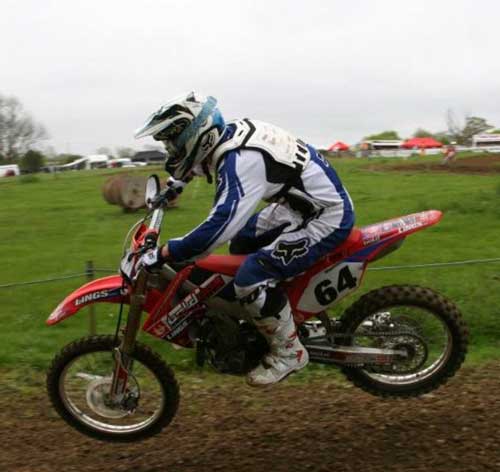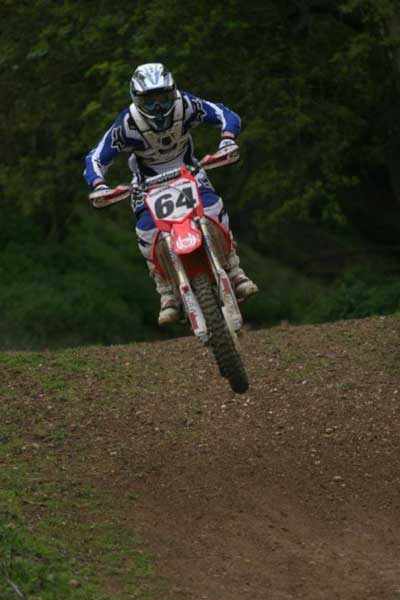 Aaron at Wattisfield Motocross

Ryan Powley #338 MX2 Bolddog rider
Arran Powley's little Brother, Ryan has been shredding the schoolboy motocross ranks and has now made the jump onto the adult bike. Ryan will be riding a Bolddog Lings DP Services Honda next season competing in the Eastern Centre Championship.
Ryan has also taken to freestyle MX like a duck to water, following his brother's talent. He has already been performing in the Bolddog Lings FMX Team in shows throughout this season.
We'll keep you posted on Ryan's race and FMX progress...
Little P onboard his new Lings Honda CRF250.