Street Bike freestyle team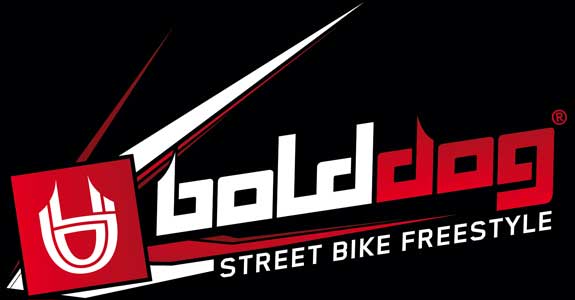 TO ENQUIRE ABOUT BOOKING THE SUPERBIKE SHOW PLEASE CLICK HERE
If your event has access to a concrete or a tarmac area, in addition to the FMX Team, the team can also offer a fully choreographed street bike show. This works as a stand alone show or can be booked alongside the FMX Team or Mini-X Tour.

Introduction
Bolddog first became involved in street bike shows in 2011 with the UK Champion, Paul Hanks, who at present is taking a break from the sport. In 2012 Bolddog signed there new street bike freestyle team. The UK's Championship winning team, Two Brothers Racing Stunt Team, consisting Of Mark Vandriel aka Vandal who is the current British Champion and his team mate Ashley Mark.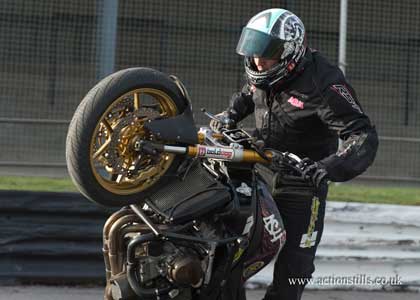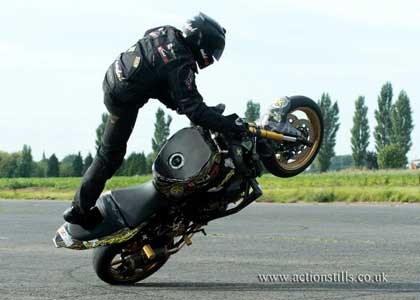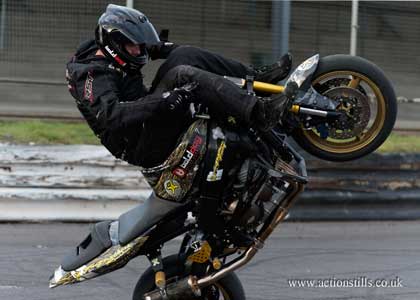 The Streetbike Team perform fully choreographed live shows all over the UK and Europe with commentary coming from Ashley as he rides and talks you through all the tricks. These boys are at the cutting edge of street bike stunt riding and fully interact with there FMX teammates or can perform as a stand alone act.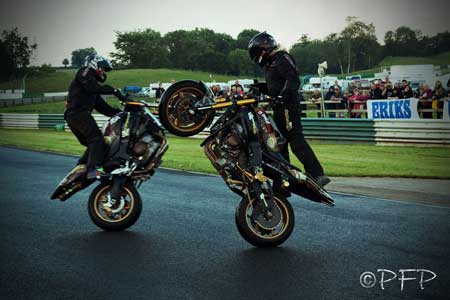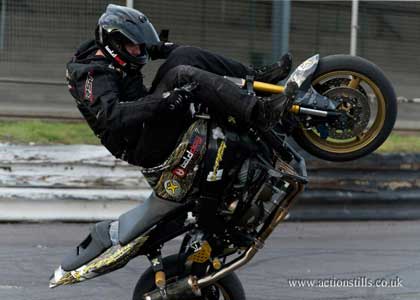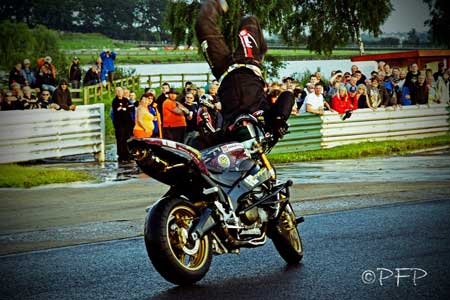 Shows & Media
Please click here for all street bike press cuttings
The Bolddog Street Bike Team perform live stunt shows all over the world including Dubai, Bahrain, Sweden, Germany and Spain
Highlights of the Street bike Shows and Media include the following:
MCN Revolution Tour, London Excel, 2011 & 2012
MCN Live Skegness Show 2011 & 2012
The UK Street Bike Stunt Championship
Wheelie school events
Mablethorpe Motorcycle show live stunt show
Isle of Man TT 2011 & 2012
Belfast Live stunt shows at titanic quarter
Skegness stadium stunt Shows
Festival of 1000 bikes Mallory park Stunt show
Squires Motorcycle Show North Yorkshire
Copdock Motorcycle show (Ipswich)
World Street Bike Stunt Championships, Peterborough
Odsal stadium show ground, Bonfire night stunt shows
BSB Silverstone 2010
International Dirtbike Show 2010
The Street Bike Team have appeared in many national and international magazines including Street Fighters, MCN, Street Monsters (French Stunt Mags) and numerous newspapers and web sites.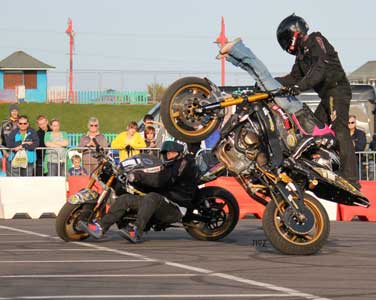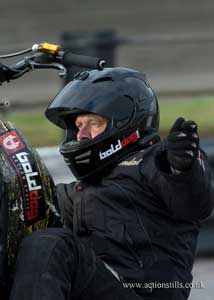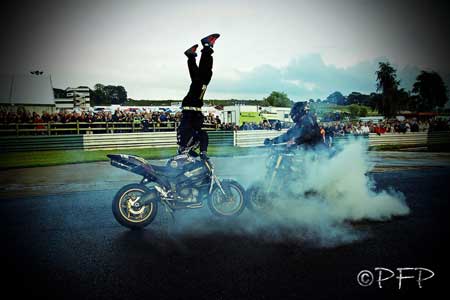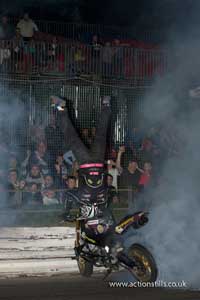 Street Bike Film & TV Work
Please click here for further Bolddog Lings Film & TV work
Highlights of the Street Bike's Film & TV work include the following:
Girls Aloud Music Video
Kylie Minogue Music Video, Time bomb
Men and Motors TV
Cartoon Network Live shows at the O2 Arena and Nia Arena
Sony Playstation live Game launch
Famous and Fearless Channel 4 (Paul Hanks, Street Bike Stunts) 2011
BBC News: Promo for MCN show (Paul Hanks Stunt with Mike Bushell on bike) 2010
Alesha Dixon & Roll Deep Music Video (Paul Hanks Street Bike Stunts) 2010
Triumph Live (Paul Hanks Interview Live with Suzi Perry ) 2010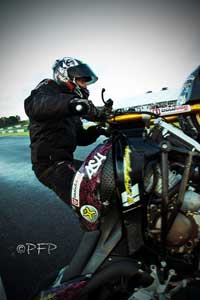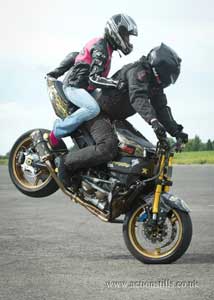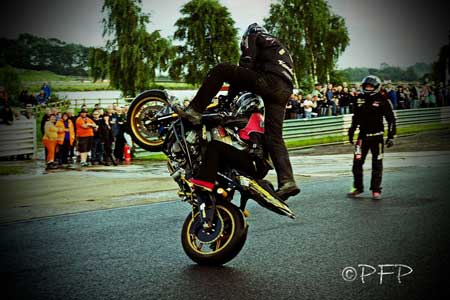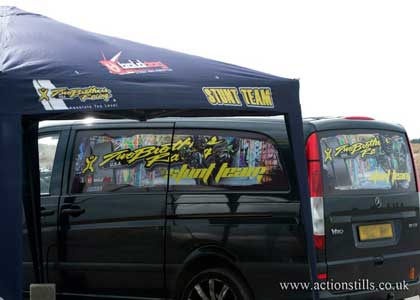 Street Bike Team Rider, Ashley's Experience includes:
British Championship Road Racing supersport 400 and 600
ACU Motocross Racing
British Championship Wakeboarding
Qualified Skydiver, current and working towards B licence
6th in Street bike UK stunt championship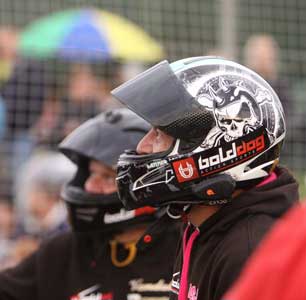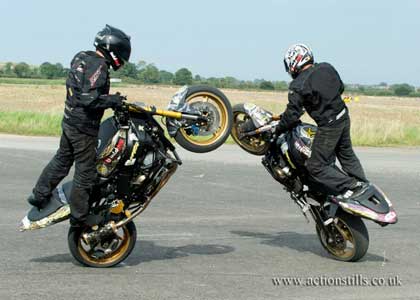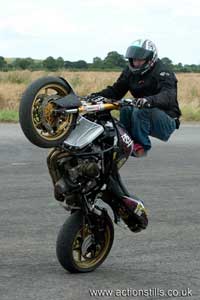 Street Bike Team Rider, Mark's Experience includes:
20 years of ACU motocross at uk championship level and various regional championships won
Eastern center enduro champion
750 motorclub saloon racing
Kart racing 125cc national champion and southern champion
Club level trials riding
Current 2012 Uk stunt champion and in the top 3 for the last 4 years.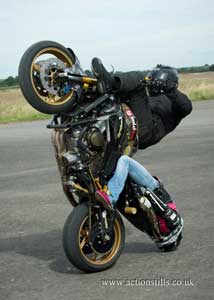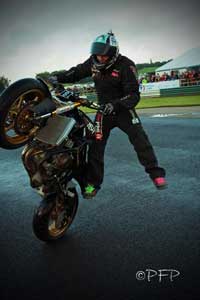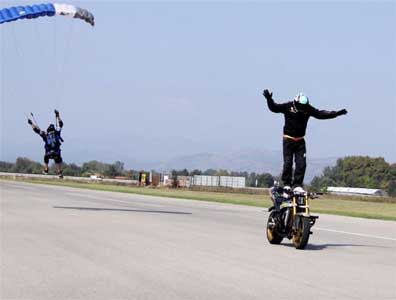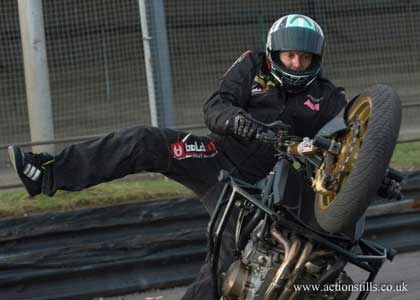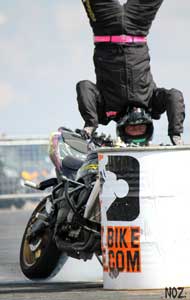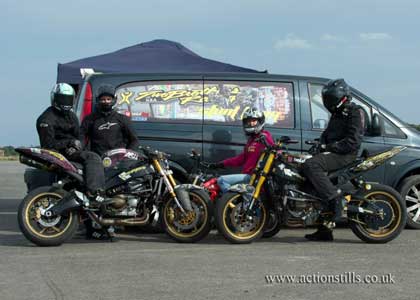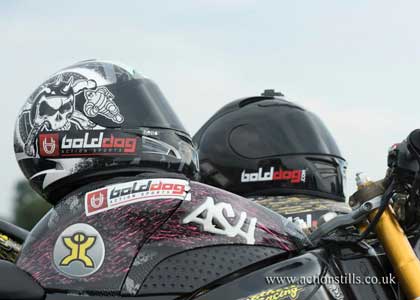 Bolddog Street Bike Freestyle Team promo video 2012, featuring brothers Ash and Vandal
Bolddog Street Bike Freestyle trick riding with a passenger
Bolddog Street Bike Freestyle Team in Spain, featuring the two brothers Ash and Vandal
Bolddog Street Bike Team in Kylie Minogue's "Timebomb" music video, featuring the two brothers Ash and Vandal
Behind the scenes of Kylie Minogue's "Timebomb" music video, featuring the two brothers Ash and Vandal
Bolddog Street Bike Team in Roll Deep Music Video - Take Control featuring Alesha Dixon
TO ENQUIRE ABOUT BOOKING THE SUPERBIKE SHOW PLEASE CLICK HERE