Corporate Events
In addition to providing the best motorcycle teams in the country, Bolddog will re-brand all their equipment for other companies. This is ideal for any company wanting to launch new products, sevices or forthcoming events.
Our clients, amoungst many, have included Nokia, Honda and The Extreme Sports Channel's EXFMX.
We have full size templates that we can send your company, so that full size print can be produced. This is then attached to the Boldddg take off, landing ramps and interactive stand. If required the branding can cover all the existing Bolddog branding.
Bolddog Lings in the EXFMX Promo Stop, Cardiff
At the beginning of 2011, Bolddog re-branded to represent the EXFMX, promoting forcoming freestyle shows in the UK and Europe.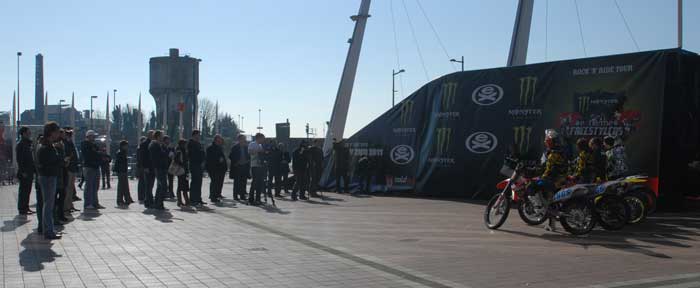 Bolddog Branded as Nokia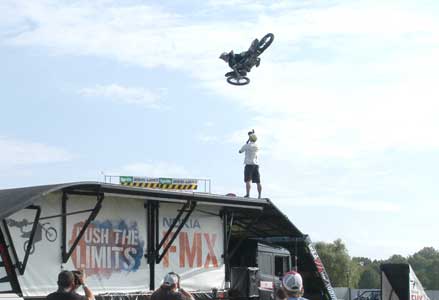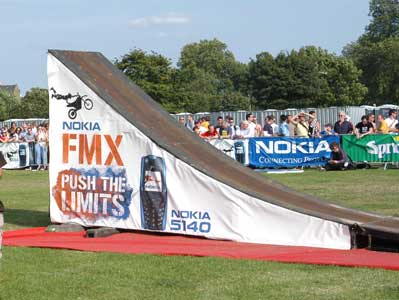 Video of Bolddog Lings in the EXFMX Promo Stop, Cardiff
Video of Bolddog Lings in the EXFMX Promo Stop, Holland