Interactive Stand
"A complete package designed to give value both on and off the machines"
In addition to their show, outside the main arena, the team invites the public to their new interactive stand where they can meet the riders and find out about motorcycling.
It is set up as part of their pits, where they provide all day entertainment to the public.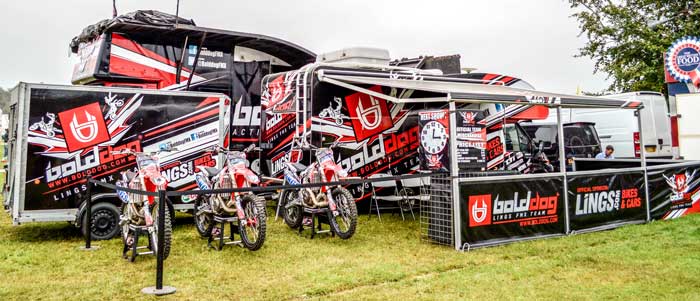 New Branding For the Interactive Stand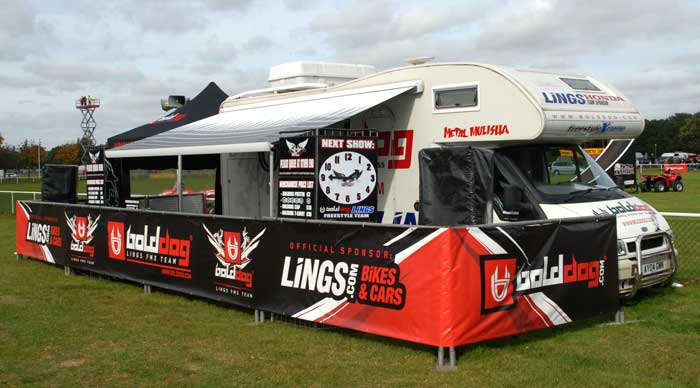 Meet The Team & purchase Official Team Merchandise.
The public can meet and chat with the riders and other team members, they are all very helpful and approachable. They can advise the public on how to get involved in motorcycling and extreme sports. The team also have their own official merchandise in the form of posters, T-Shirts and Caps.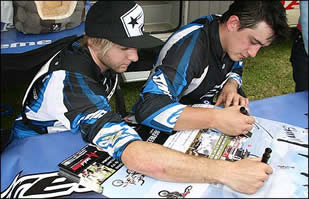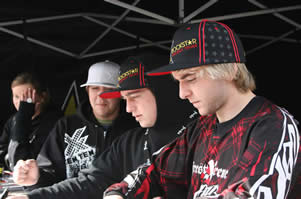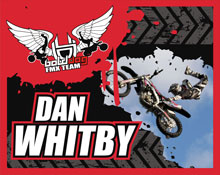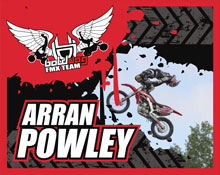 Photographs with the Riders and their Bikes
The Interactive Stand allows the public to get up close and personal with the Team Riders and the bikes. It's also a great opportunity to get photos with the riders and their bikes.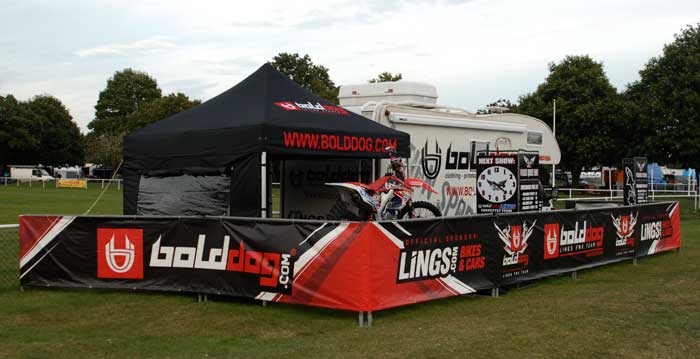 Bolddog Clothing & Products
Clothing and products, signed team posters and goody bags can also be obtained from the stand.