Photo Gallery
2003 Photos
2004 Photos
2005 Photos
2006 Photos
2007 Photos
2008 Photos
2009 Photos
2010 Photos
2011 Photos
2012 Photos
2013 Photos
2014 Photos
2015 Photos
2016 Photos
2017 Photos

2008 Photos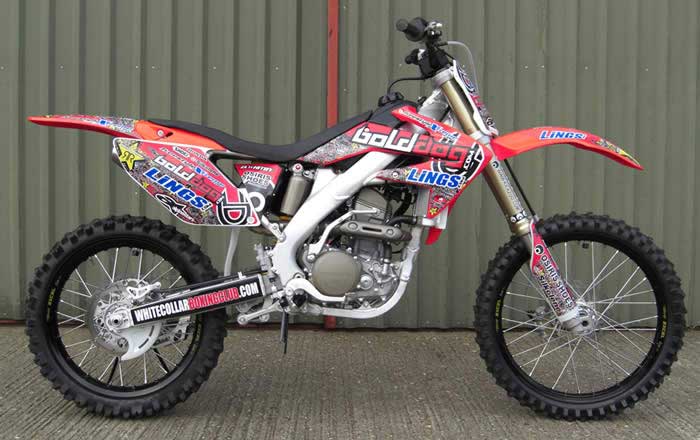 The New Lings Honda CRF250R-8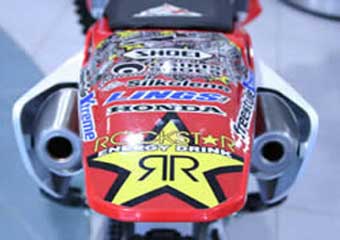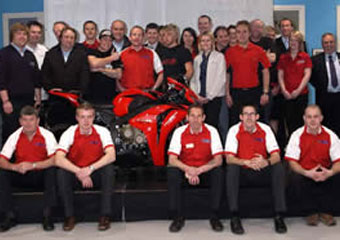 New 2008 Lings Honda CRF250R-8 Twin pipes Lings Honda Lings Team @ Lowestoft Blade launch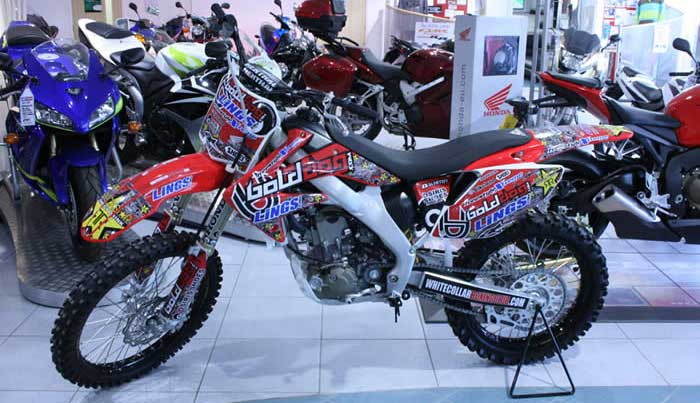 Brand New FMX Team Clothing From Bolddog - CLICK HERE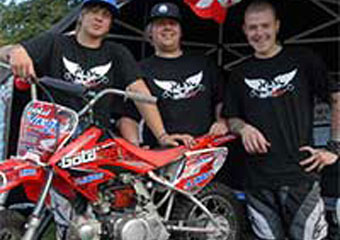 The Boldog Lings Mini Bike Team was launched in 2008, the team performed at some prestigious events throughout the year including the Eye Show near Diss.
The mini bike riders include Dan Whitby, Arron Powly, Ben Peters, Sammy Eaton.
The commentator for the team was "Bengy"
The mini bike team is great for small areas where the main FMX Team are unable to perform.
The Bolddog Lings Mini Bike Team has been a real hit with the crowds from 1998 onwards.
Check out our dates to see where the team will be performing next. More recently the team were at the off road shows, where the riders were seen performing backflips side by side. The team all ride Honda CRF 50s that have a number of modifications from the suspension to quicker engines. Come see us soon at a show!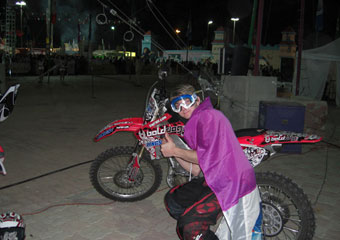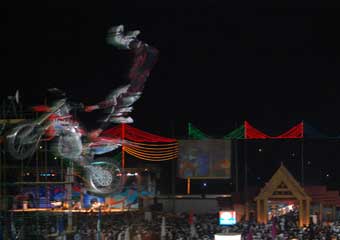 Dan took a trip to Oman with MSI Dan looks back in a MSI show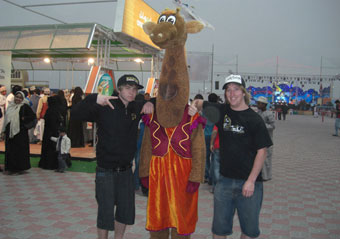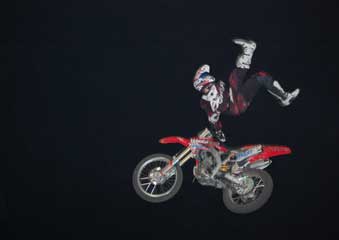 Two thumbs fresh Whitby and Squibb check out the wildlife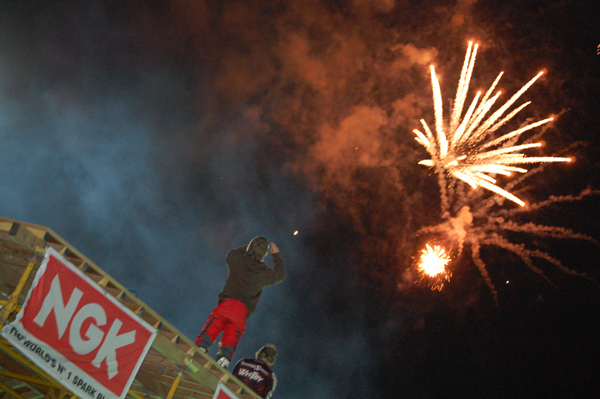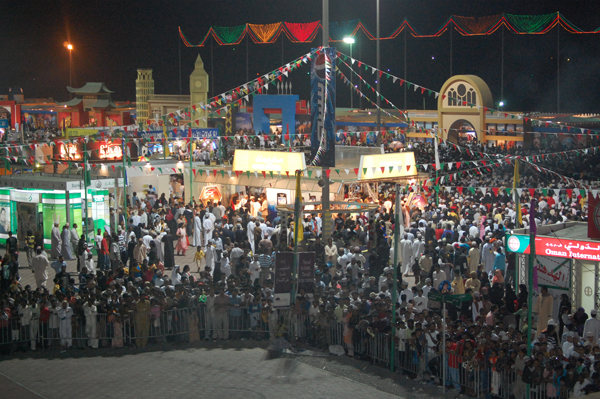 Fireworks The crowd were big for the MSI show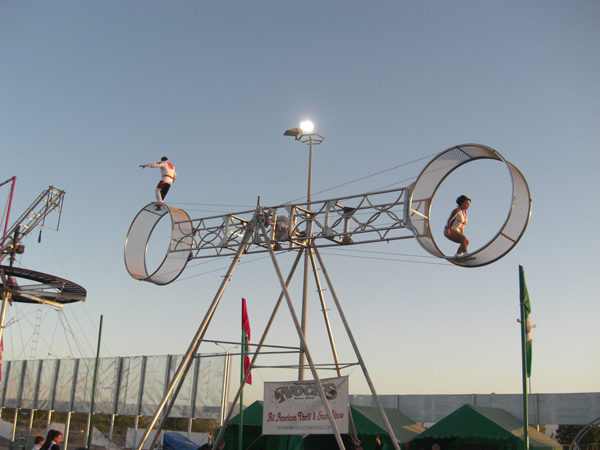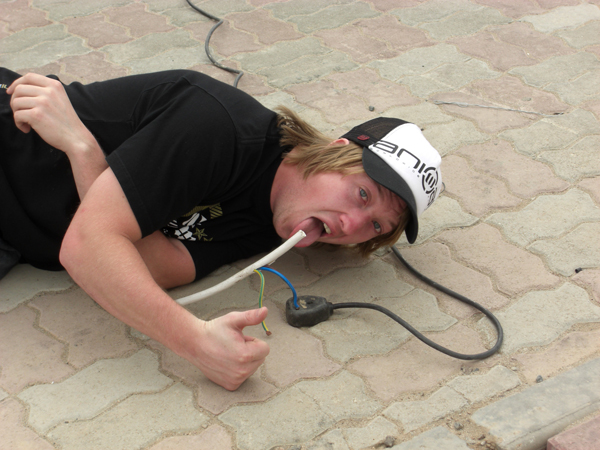 Jamie Squibb- Check out the new socket!
Bolddog Team up with Charge Clothing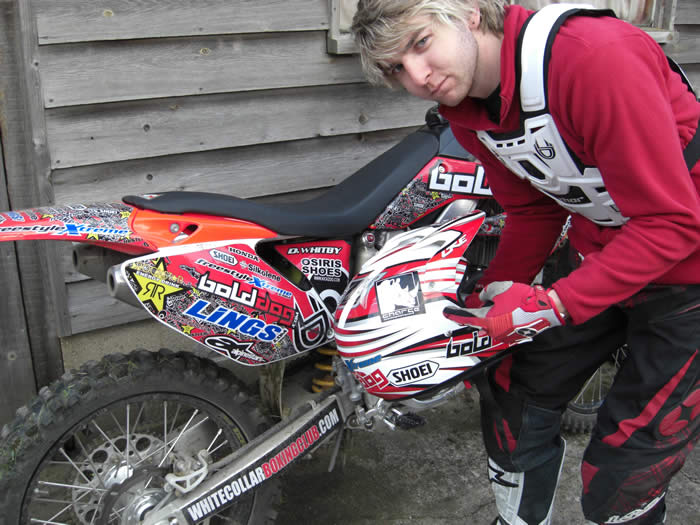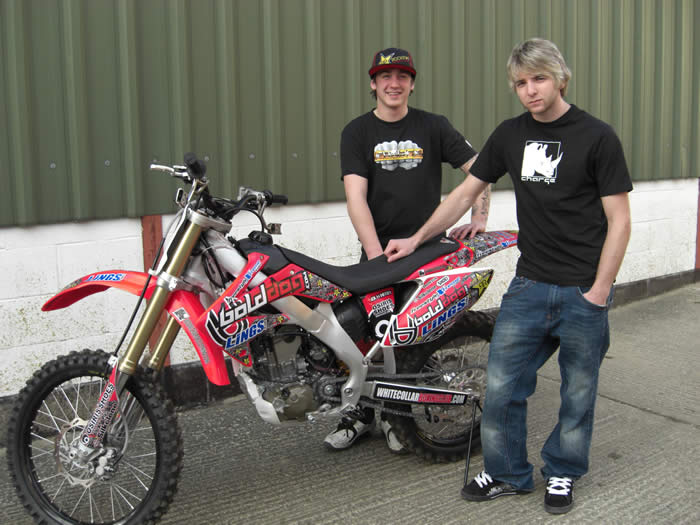 Dan proud to where Charge Clothing Dan & Sammy sporting Charge Clothing
Thorpe Park - "Head Rush" Easter Weekend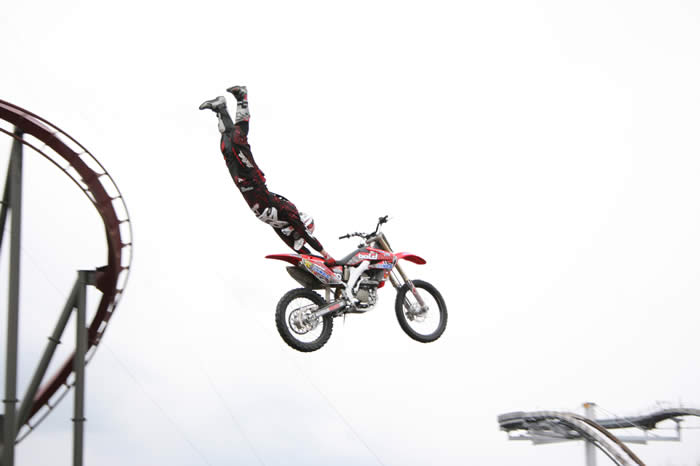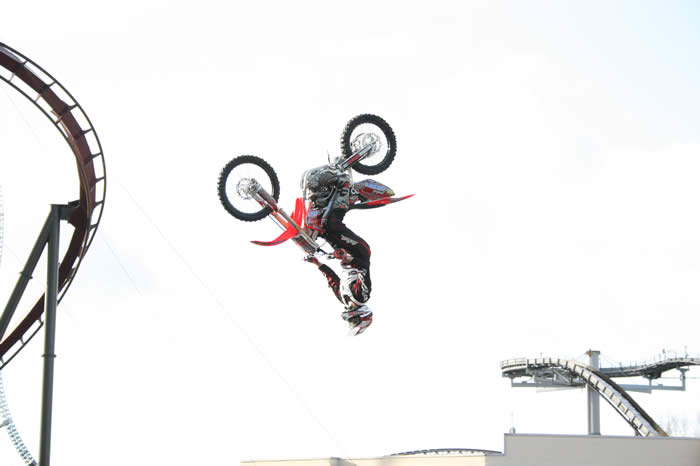 Double look back from Dan Dan getting upside down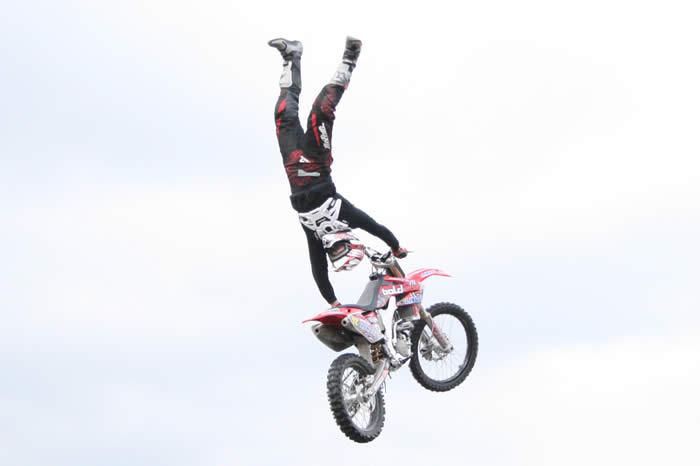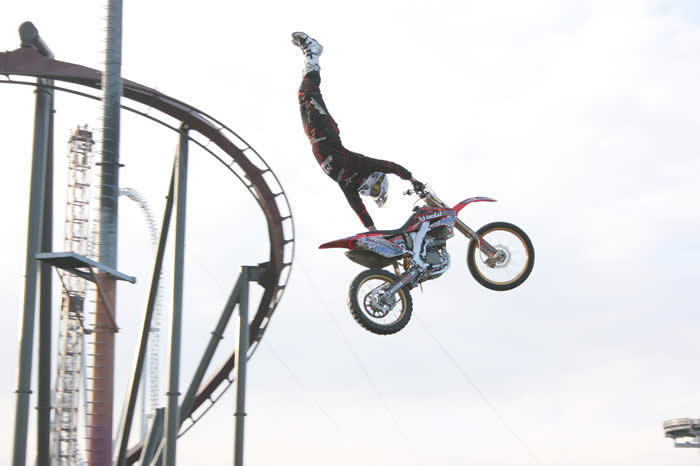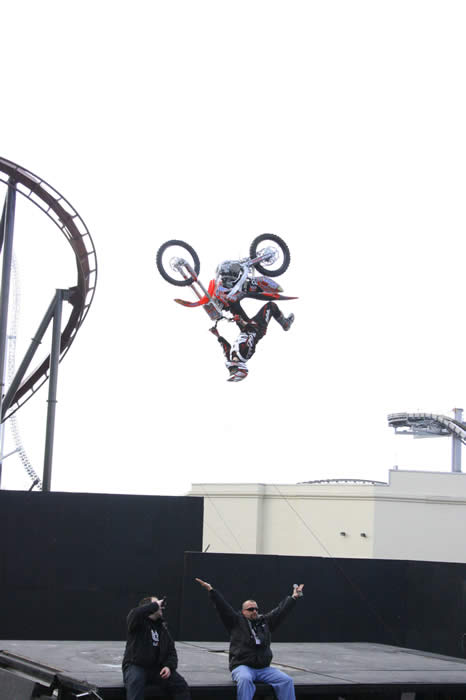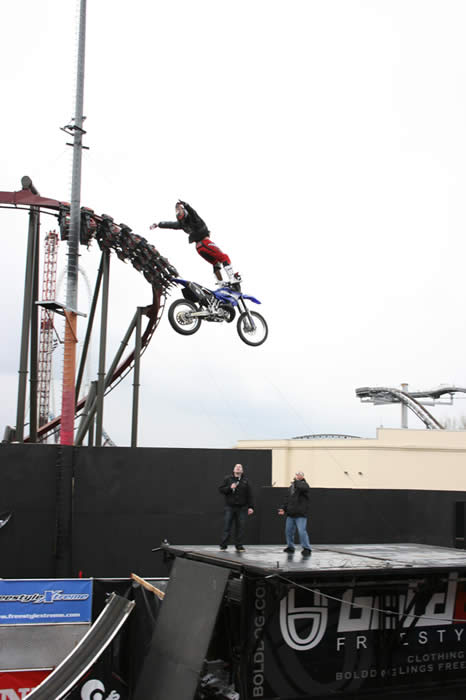 Dan, Nac Back Flip Thomas Alves from the USA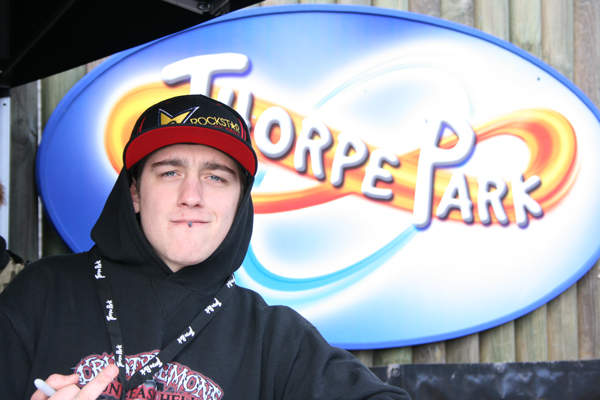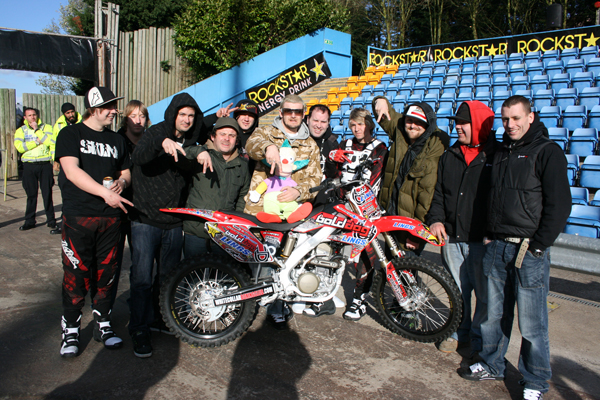 Samson Eaton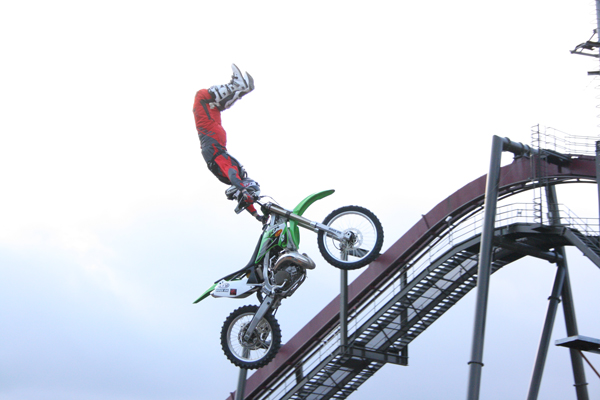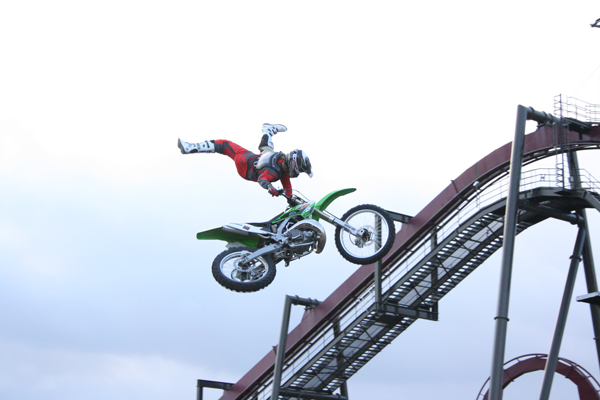 Jamie Squibb, Indy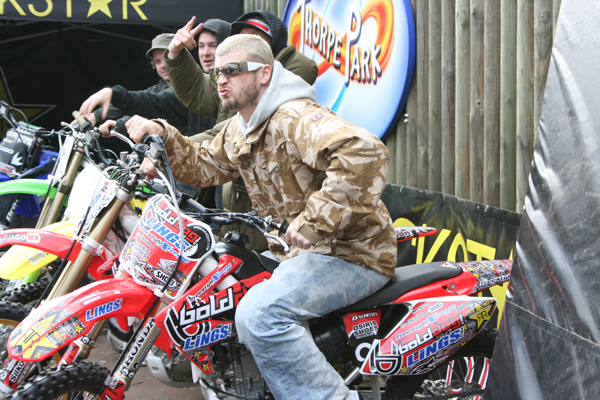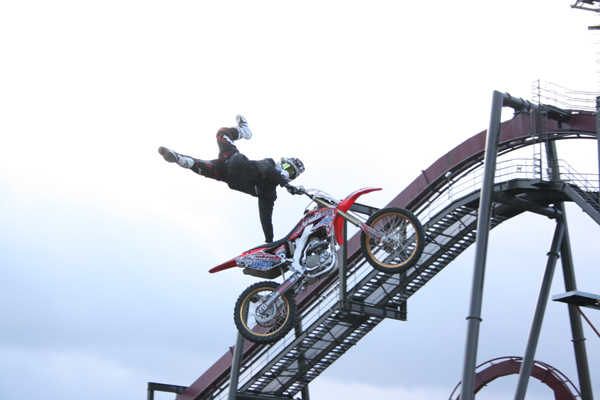 Samson, Seat Grab Indy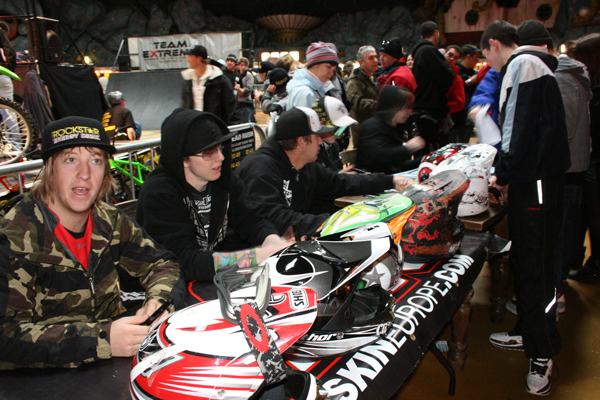 South Suffolk Show - 11th May 2008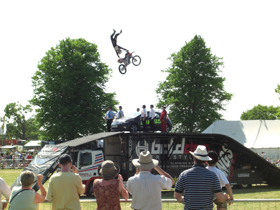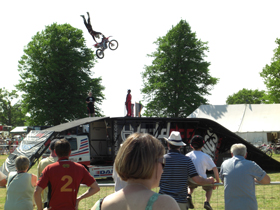 Dan Whitby jumping the Lings Honda Civic Samson Eaton wowing the crowds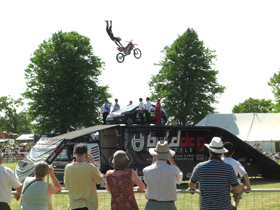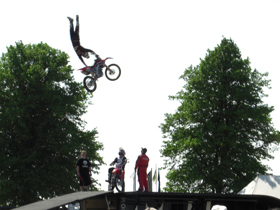 Whitby Double Grab Eaton Hart Attack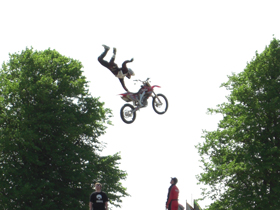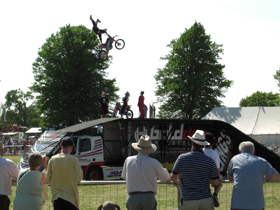 Daniel Whitby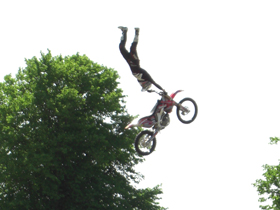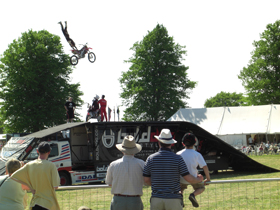 Chaos on the Coast - Newcastle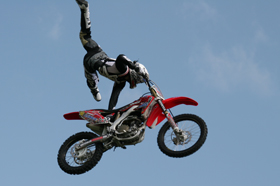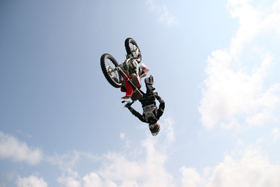 Dan Whitby Seat Grab Indy Whitby Nac-Flip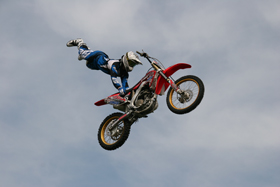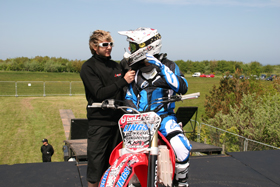 Samson Eaton Double Grab Samson being interviewed by Dan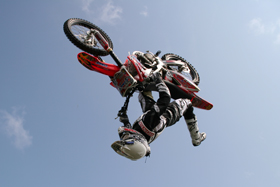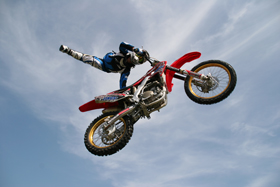 Dan Nac Flip Samson Seat Grab Indy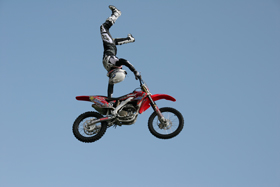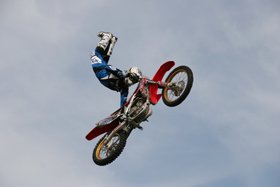 Dan Whitby Look Back Hart Samson Hart Attack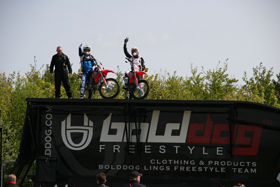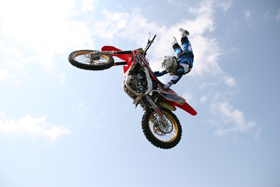 Eaton and Whitby waving to crowd Samson Hart Attack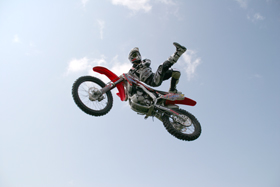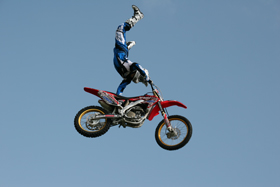 Whitby Indy Samson Hart Attack
Royal Cornwall Show 5th-7th June 2008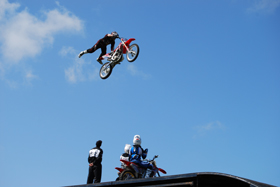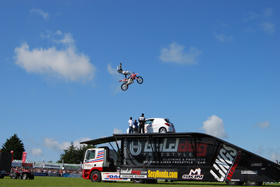 Arran Powley Seat Grab Dan Whitby Seat Grab Indy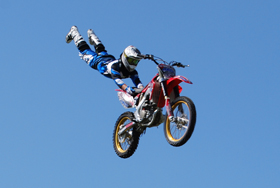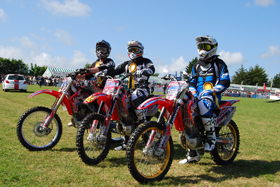 Samson Eaton Double Grab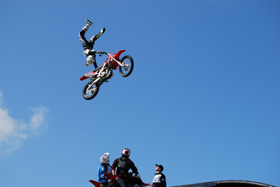 Whitby Look Back Hart Eaton Fully extended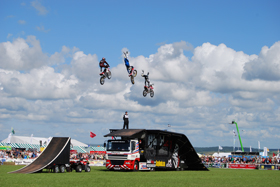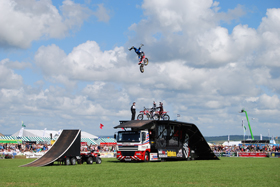 Close Train Samson Eaton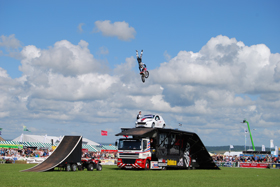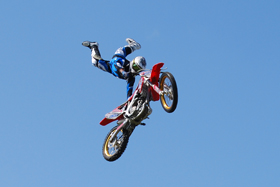 Daniel Whitby Samson Eaton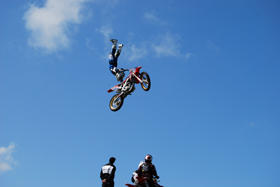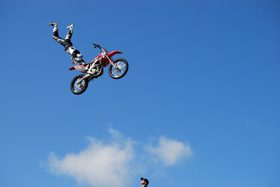 Eaton Look Back Hart Whitby Double Look Back Hart
Stevenage Day - 8th June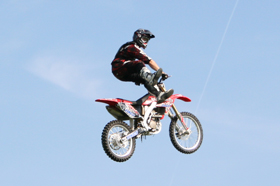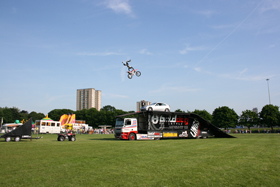 Arran Powley Double Can Whitby Indy air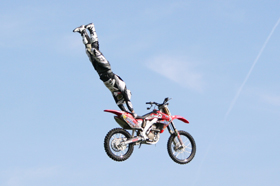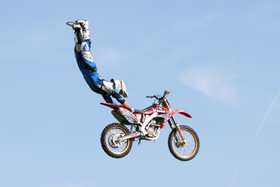 Whitby Double Look Back Hart Eaton Double Hart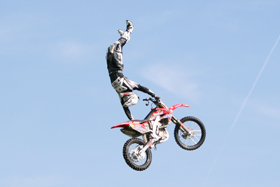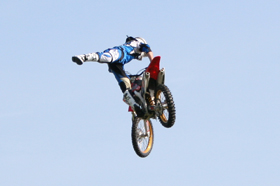 Whitby Look Back Hart Eaton Nak Whip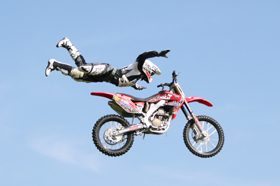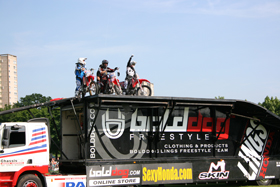 Whitby Rock Solid Team Lorry - Sponsored by Chassis Cab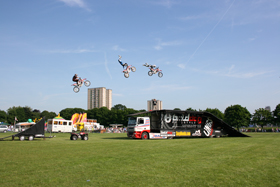 Whitby Cliff Hanger Train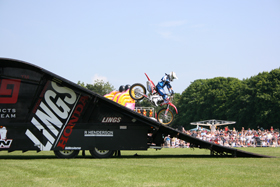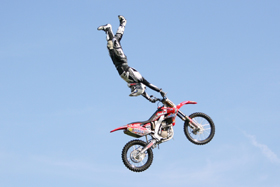 Eaton stoppie Whitby K.O.D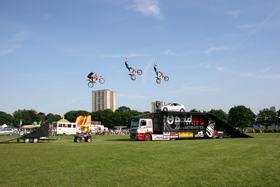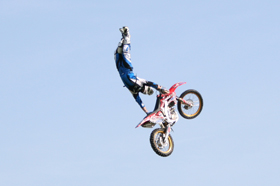 Train Eaton Hart Attack
Dirt Bike Show 13th - 16th Nov 2008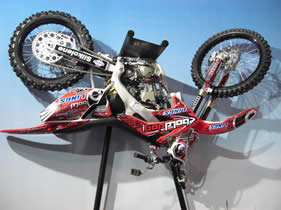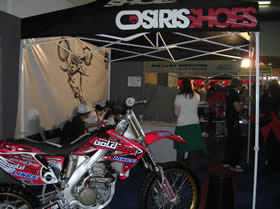 Dan's Bike on Silkolene Stand Samson's Bike on Osiris Stand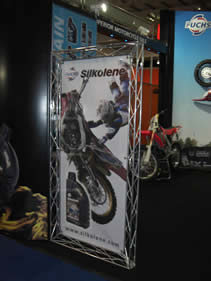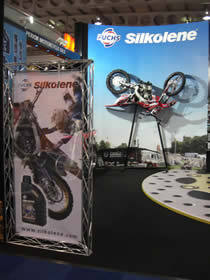 Bike grabbed so much attention Stand later wins Best at Show 2008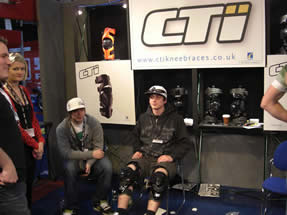 Venue for Bolddog DVD launch and after party Samson getting hooked up with some CTI's!
Thank you Darren!